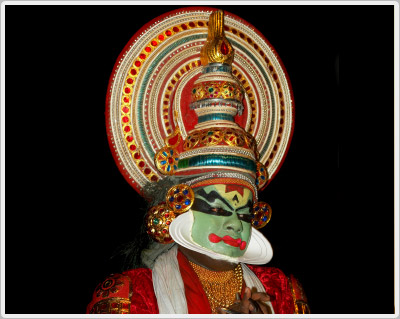 MindVISA uses a combination of carefully-chosen international travel and specialized pedagogy to help young minds know themselves more. (MindVISA is a travel-based education provider, and not a travel agency. Please read the About us and our Approach sections of our website).

Why India?
We invite you to lose – and rediscover – yourself in a land of billion people, who worship millions of gods, speak thousands of languages, cook potatoes alone in hundreds of ways, and invented zero. The unfamiliar, the unknown – sounds, sights, smells, and tastes – await you in every corner of India.
MindVISA's India program lets you stroll the coastal villages of South India, stay in an eco-village, smell spice gardens, immerse in traditional arts, watch wild-life in a jeep-safari, taste diverse Indian cuisines, spend a night in a boat among rice-field villages, experience living-history in ancient temples, learn yoga and pranayama (breathing techniques), watch Indian movies, and play cricket with local youth. (See program itinerary below)
While having fun, you will also learn more about yourself – and develop critical leadership abilities – through MindVISA's experiential learning program. We guarantee; this program will be deeply stimulating and highly enriching.
Please use the registration form to enroll in the program, if you are in the age group of 14-18 years.
Day

City

Places to Visit

Group Work

Special Event

0

Flight from Istanbul to Chennai (Madras)

1

Mamalapuram (UNESCO Heritage site; 40km south of Chennai)

Shore temple, Varaha cave temple & Pancha Rathas (rock-cut shrines)

Ice-breaker games
Learning about Indian religions and Gods
Self-discovery games

2

Crocodile park
Dakshin Chitra art and architecture museum

Discovering south Indian art and architecture
Do it yourself – Kolam, an Indian art

3

Auroville
(10km north of Pondicherry)

Auroville ecological initiatives
Sustainable farm visit

Learning sustainable living
Imagining what kind of cities we would like to live in
Games to observe oneself in a group setting

4

Visiting rural enterprises
Shri Aurobindo ashram, Elephant temple, & Pondicherry beach

Discussion about rural life in India
Creative problem- solving games

5

Brahadishwara temple, Palace Museum, Saraswathimahal library

Games to discover more about Indian culture
Visioning exercises – imagining the future

6

Meenakshi temple
Gandhi museum

Do it yourself: wearing saree & dhoti

7

Visiting the tropical spice garden

Discussion on bio-diversity
Team building games

Slide show of animals living in Periyar National Park

8

Trekking and jeep- safari at Periyer Tiger Reserve

Exploring wild life
Games to learn how to listen to nature

9

Boathouse trip in Kerala backwaters

Bollywood movie show
Leadership games

10

Jewish square, Chinese fishing nets, Dutch cementry, Santa Cruz basilica

Debriefing about the journey

11