Advisors
Hans-Peter Kraus (Germany)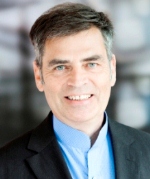 For more than 25 years, Hans-Peter Kraus has been supporting international companies in over 25 countries (Europe, North & South America, Southeast Asia) in the areas of human resources and organizational development. In 1995, along with his wife and partners, he founded a business consulting firm Kraus & Kraus, Daughters and Friends based in Freiburg (Black Forest region), Germany. His firm mentors entrepreneurs and senior managers on how to lead with a sustained change in values, specifically in a rapidly changing global business world. His clients have included companies such as Applied Biosystems Inc., GM + GMAC, Raytheon Company, Siemens AG and Osram GmbH.
Earlier, Hans-Peter had worked with various leading international consulting companies (for example, Raytheon Professional Services LLC) in the U.S. and Europe as a Senior consultant and Master trainer. His work has ranged from individual personal coaching to developing and delivering corporate training in in-house universities of leading companies. He has worked across diverse industries such as healthcare, retail, media, consumer goods, technology, education, energy, software and entertainment; SMEs; and non-profit organizations and associations.
Hans-Peter studied sociology at the Free University of Berlin with the topic "Future of Life and Work". He has given several lectures, and conducted numerous workshops and discussions, on what lasting impact internal management of companies could create on the current and future world. He got awarded by the Minister of Economy from the German State Baden Wuertemberg for his social activities in the area of Corporate Social Responsibility and Corporate Citizenship with the title "Socially Engaged" in the years 2010 and 2011.
Hans-Peter is also a former competitive gymnast. Nowadays, his interest in sports lies in running and hiking.
Curt Fernandez (US)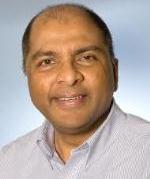 Curt Fernandez holds a Bachelor in Science from University of Kerala in India, and Masters in Leadership and Masters in Business Administration from Augsburg College in Minnesota. Curt has a track record of revitalizing business operations, bringing leaders together, and building relationships between regulatory entities. He believes in tomorrow's leaders and in the philosophy that government should reflect the community to serve the needs of the people.
Curt is very passionate about youth leadership and contributes his time and talent to serve the local community. He currently serve as the youth exchange officer for Minneapolis South Rotary club and serves on the boards of South Minneapolis Rotary club and South side Family Nurturing center (this institution works with families and community to nurture positive relationships in kids instead of violence). He also works with Red Cross as a disaster assessment team member and is a mentor for many graduate students. His community engagement work as the Manager of Environmental Health for City of Minneapolis was recognized by the University Of Minnesota School Of Public Health in 2004 and in 2010.
Ravi Visweswara (Singapore)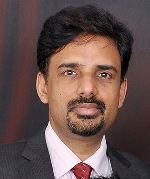 Ravi Visweswara is a leading management consultant who advises senior management and Boards on their strategic and organizational agenda. He is a Founding Partner of Strategy and Leadership Consultants Pvt. Ltd. Till recently, he was the Managing Director of the Asia Pacific Management Practice of Strategic Decisions Group - a global firm with its roots in Stanford University.
Ravi has over two decades of experience helping clients in meeting their most important challenges in US, Europe, India and Asia Pacific. He is an alumnus of IIT Madras and IIM Calcutta and lives in Singapore.